okay i'm way too lazy/busy/not in the mood to do a big picture post of my "eurotrip" so there are only a few behind the cut, but they basically describe my time spent in each place. (i added more for belgium)

the trip was a lot lot lot of fun. i told myself to be aware of how much or how little fun i had back in london to see if i really wanted to go back after graduating in may and, well, i'm sure you guessed it: i REALLY REALLY REALLY want to go back. luckily for me, it looks like i'll be able to!! yipppeee!!!

belgium is awesome. it's really tiny but there's a lot to see. everyone is nice and speaks english and the best thing about them is they LOVE TO EAT. chocolate, french fries, waffles, and ice cream are their favorites, and OH MY GOSH guess what? they're my favorites too hahaa. i would recommend belgium to anyone, but DO NOT go in the winter--the weather is terrible. it's very cold, very windy, and very rainy!!! not to mention the fact that it gets dark early in winter there (as it does in most places), so there's even less daylight for touristy adventures. i would strongly recommend visiting in the spring/summer...i bet it's just stunning then!


scotland: dec 22-dec 26: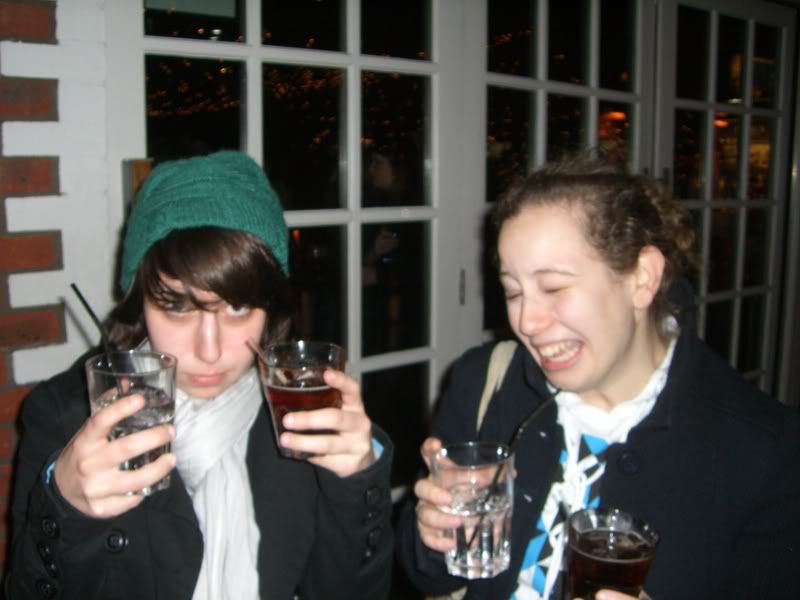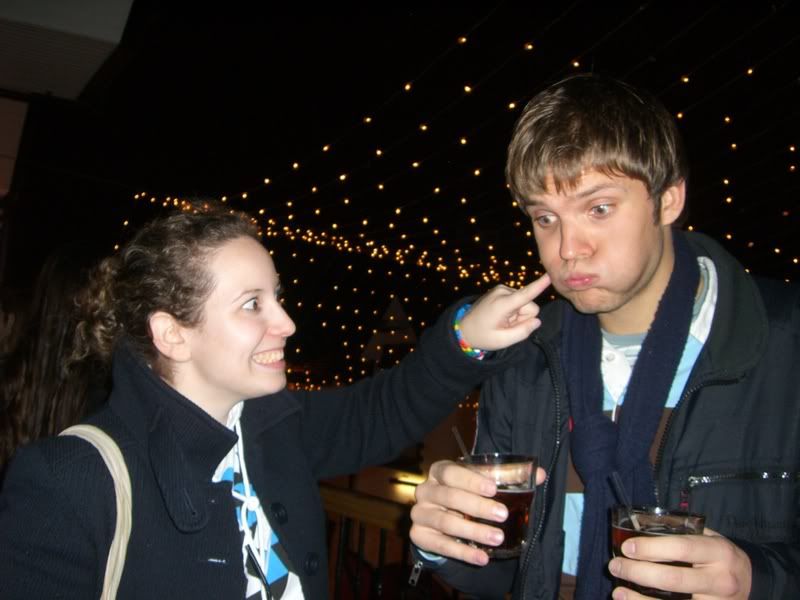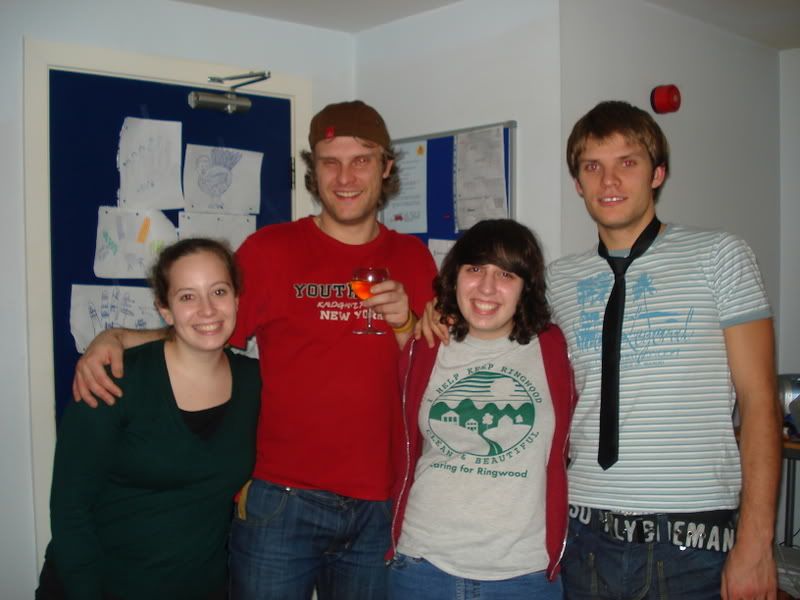 the boy on the right, rocky, lived with sarah in glasgow. the boy between us is castus, his brother, who was visiting. they're from lithuania and a lot of fun. we had christmas eve and christmas dinner with them, and spent a lot of our time in glasgow with them!

london: dec 26-30 and jan 6-8: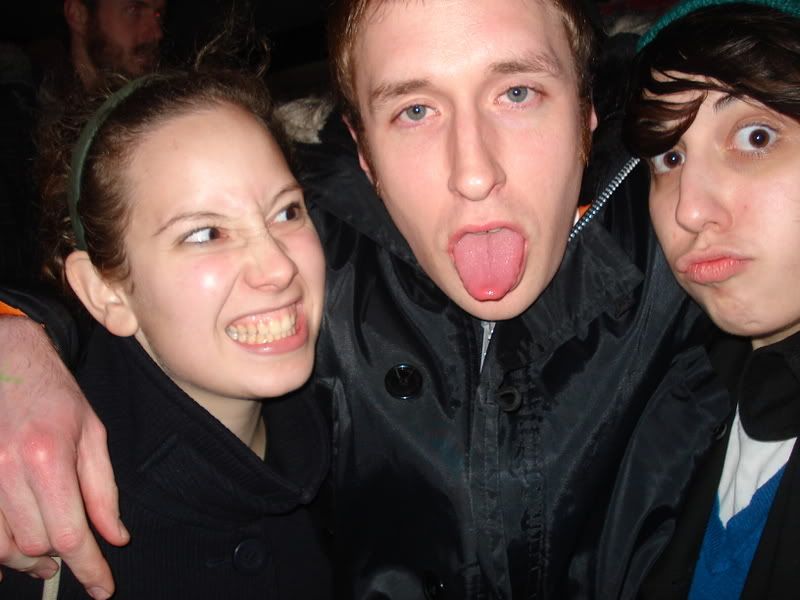 this is our friend gavin. he's the only person i met in london when i lived there who i still keep in touch with on a regular basis. we hung out a lot on this trip.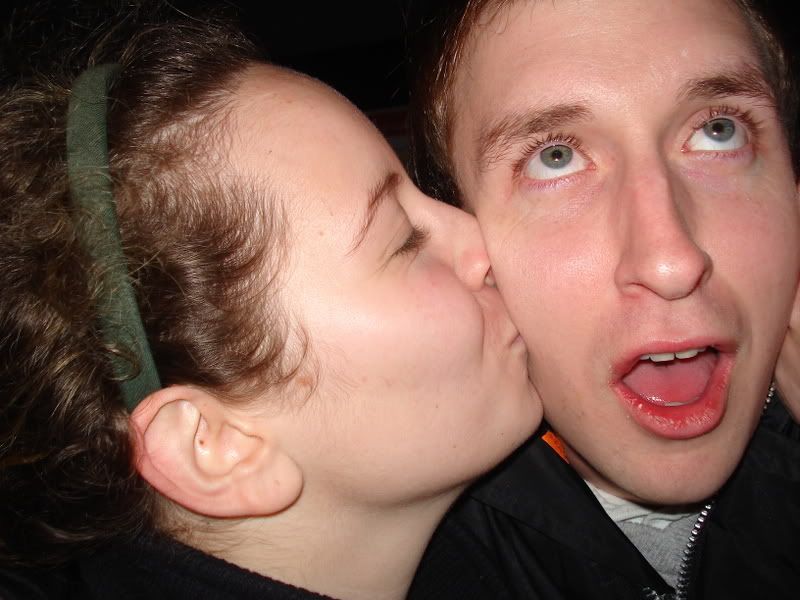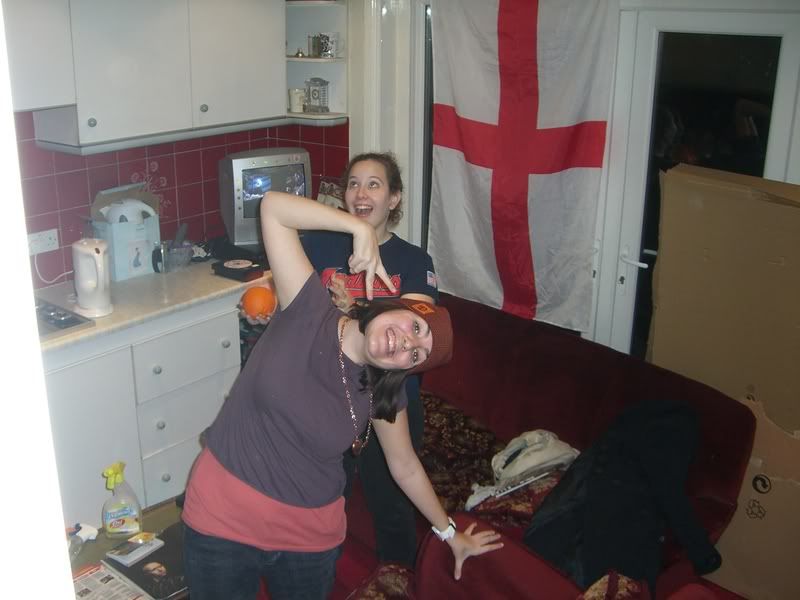 ummm, yeah, hahha. the girl in the foreground is cassie, my bestest fwend. she's american and we actually met at a futureheads gig years ago. she went to pace with sarah for their freshman year and then said "fuck this" and went to london to do her entire degree, so i spent all of my year abroad with her. i love this girl. this is us at gavin's house doing god know's what

belgium: dec 31-jan 5:
sarah had all the photos of me on her camera and one of our dumbass drunk friends in london deleted them all, so this is the ONLY photo of me from belgium, taken on my camera: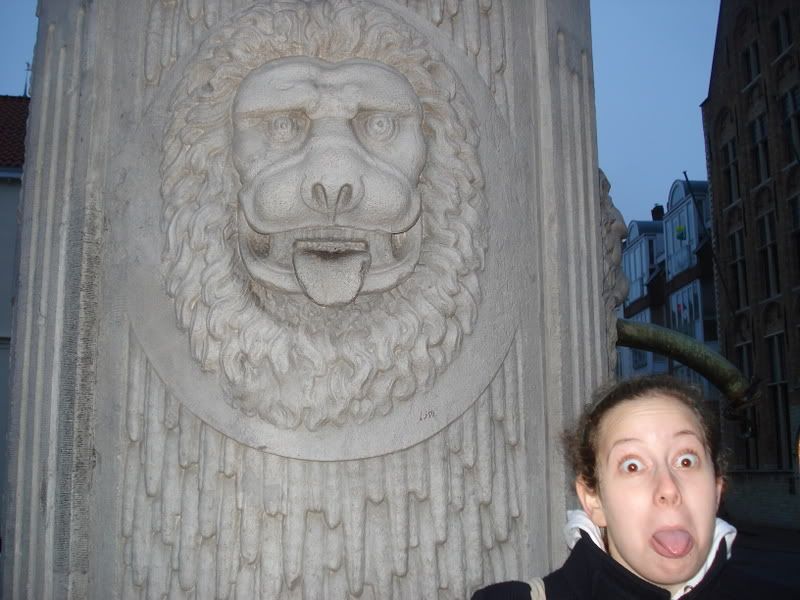 what we ate the whole time in belgium, mMmMMMmmMmmmMmmMMmMmm: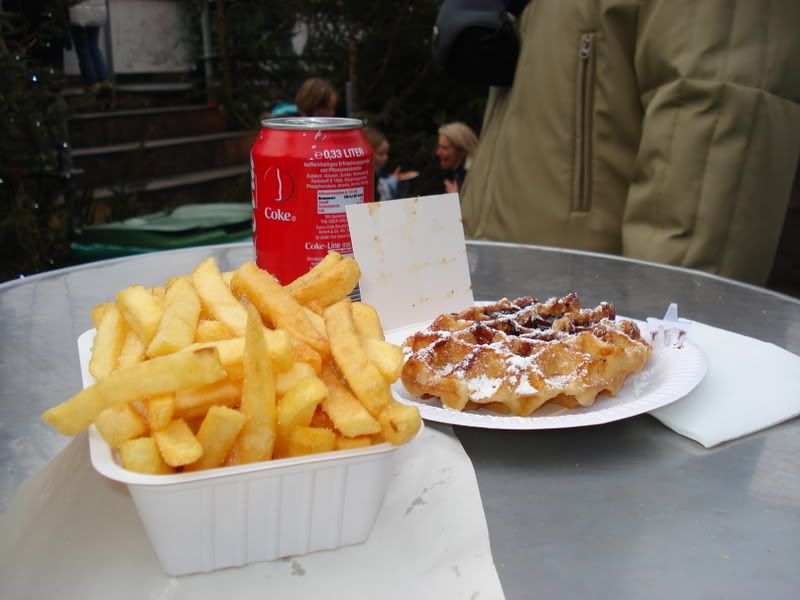 a lot of the photos, even after being photoshopped, are dark and don't show the great color of the buildings because of the cloudiness and fogginess. bummer, but oh well!

bruges (if you've heard of the new colin farrell movie "in bruges," it takes place here)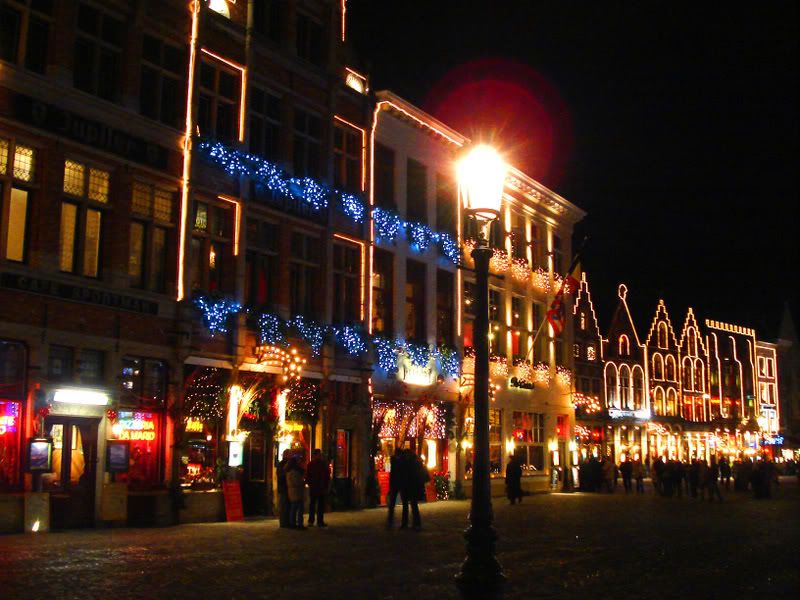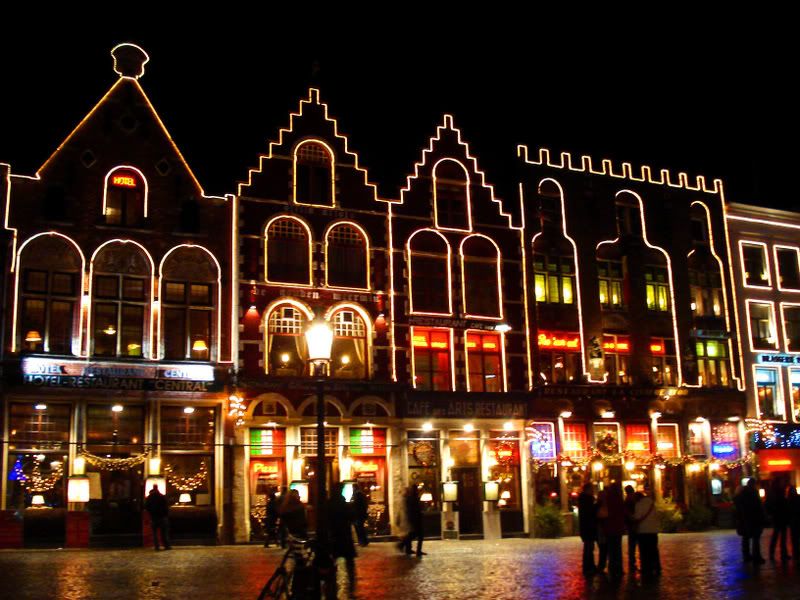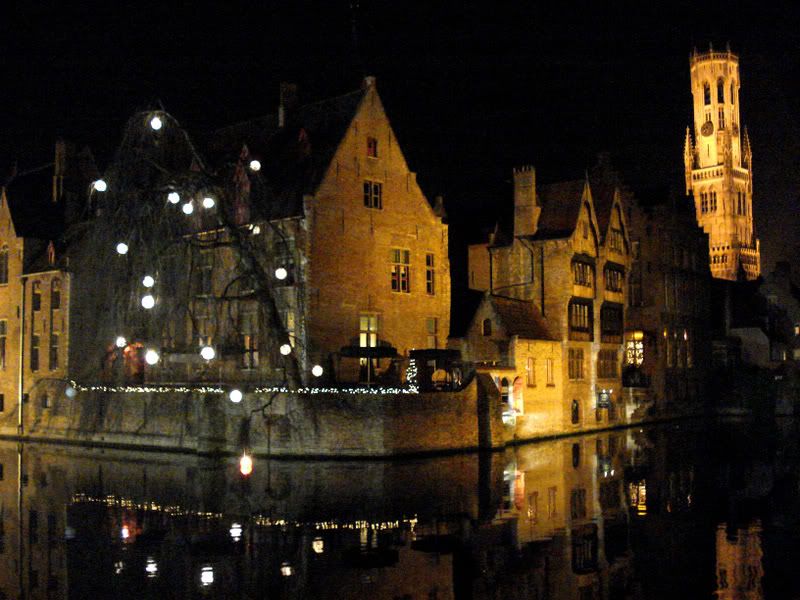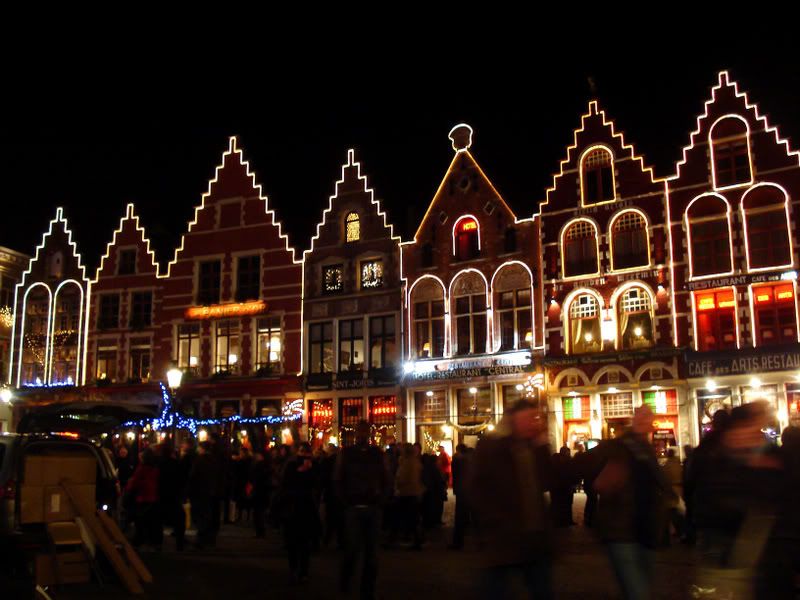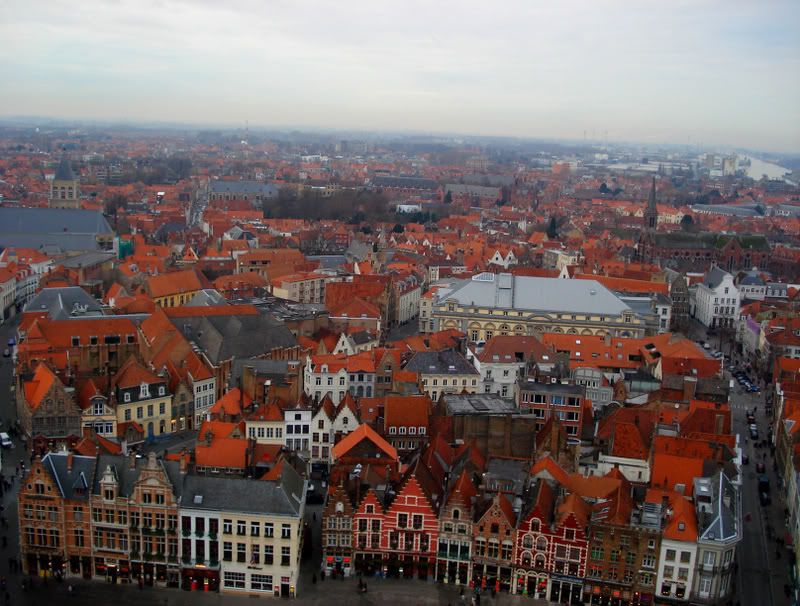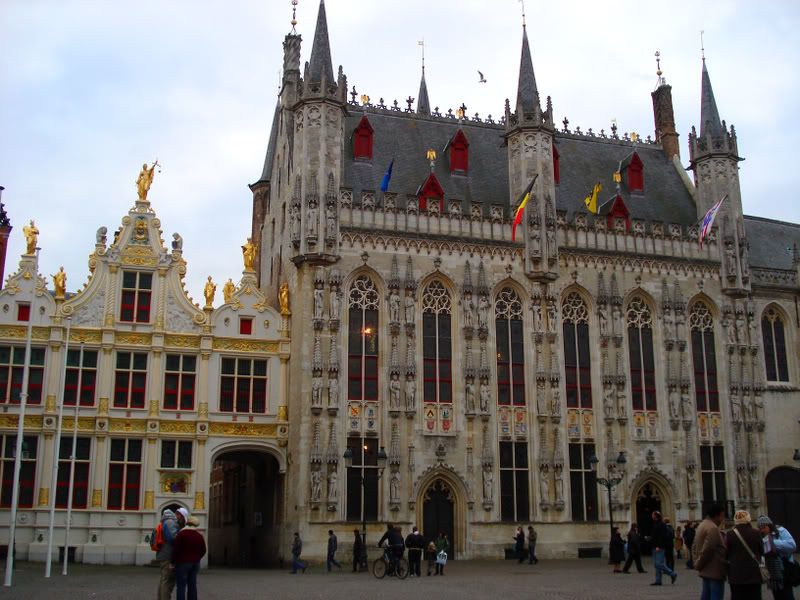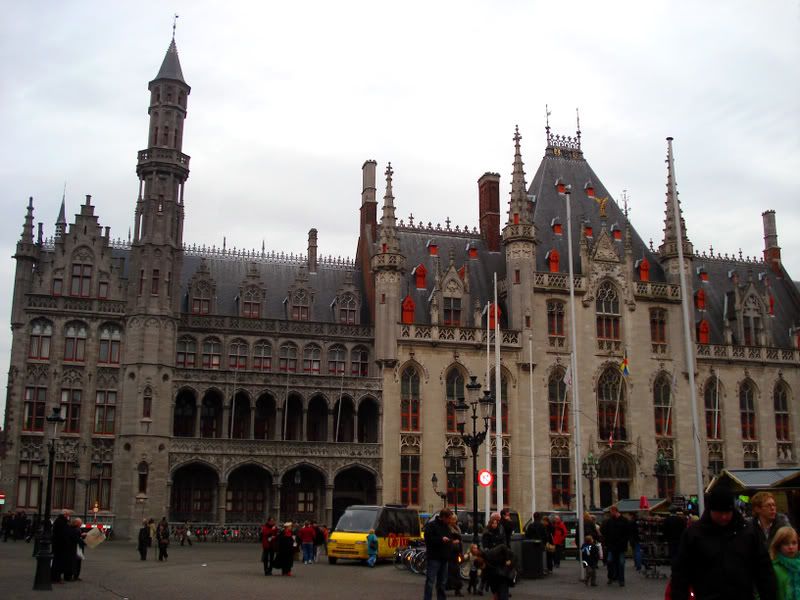 ghent: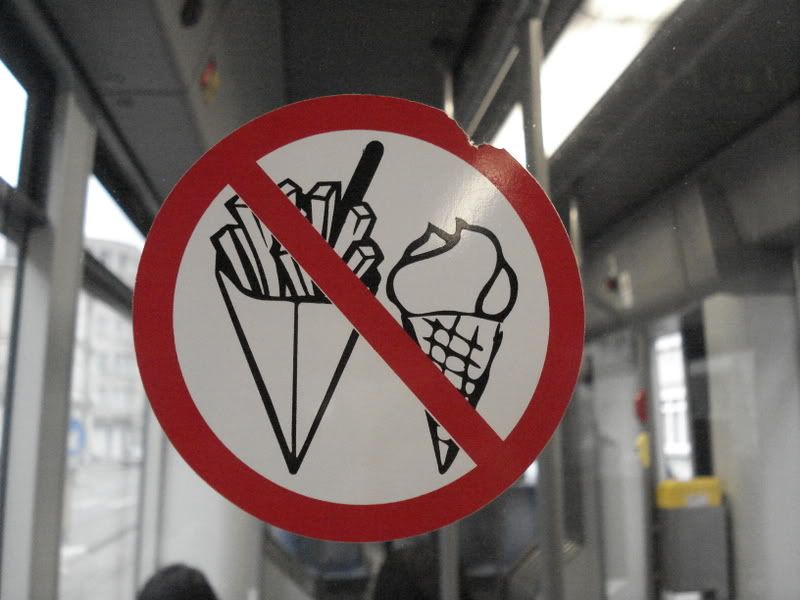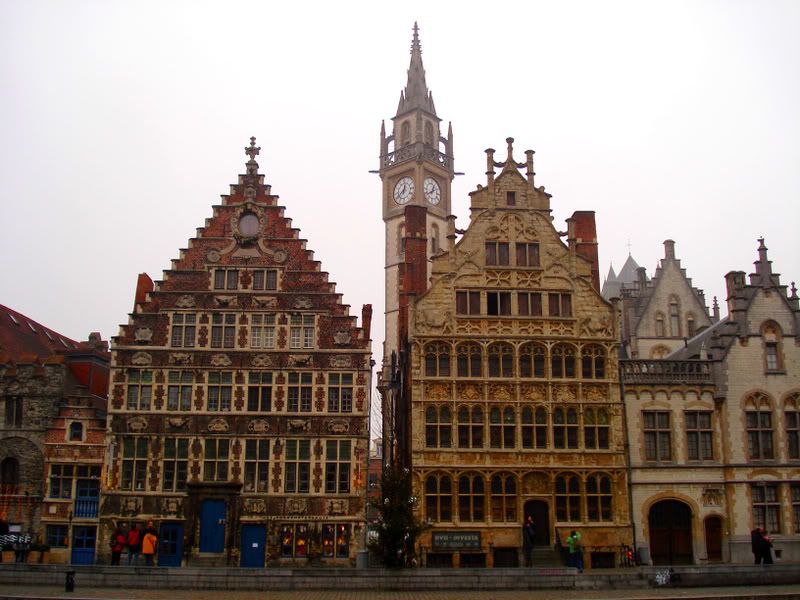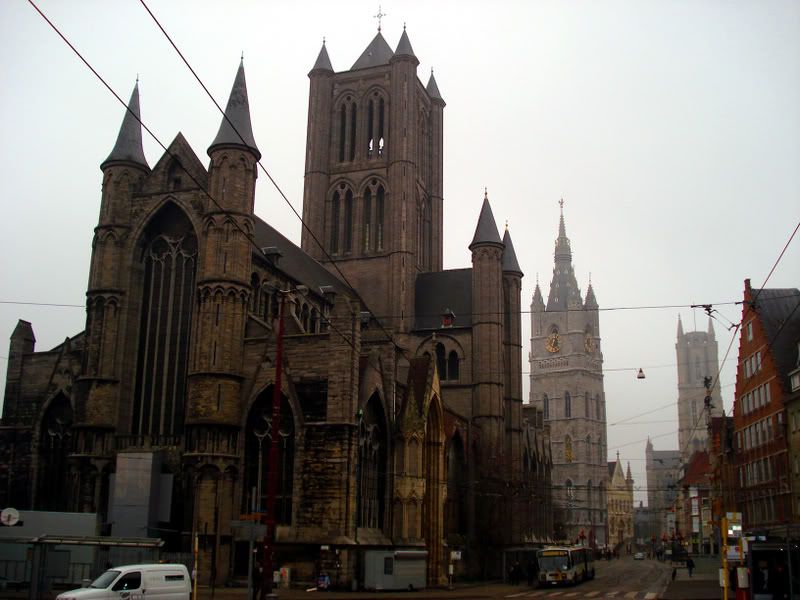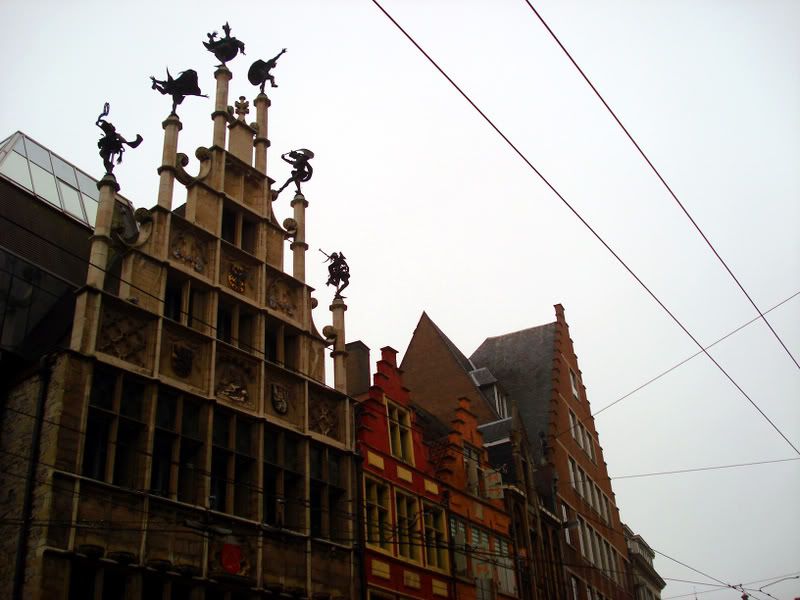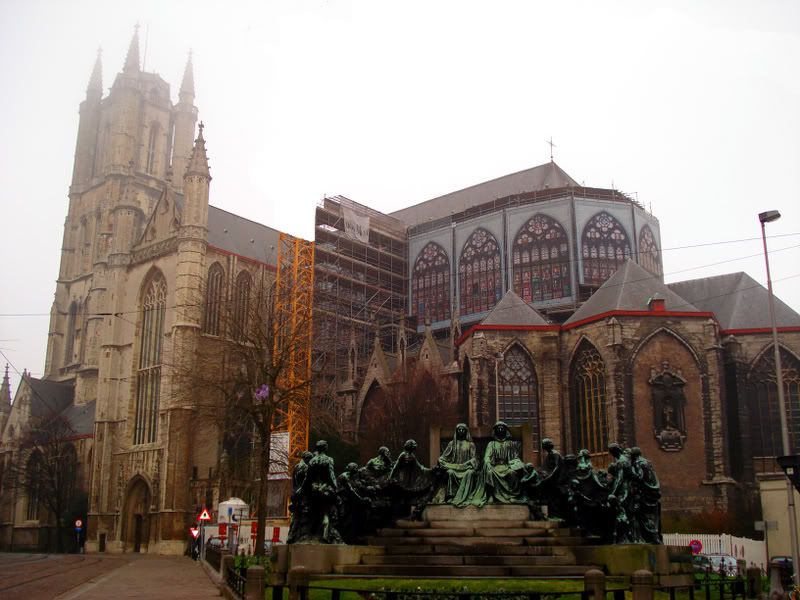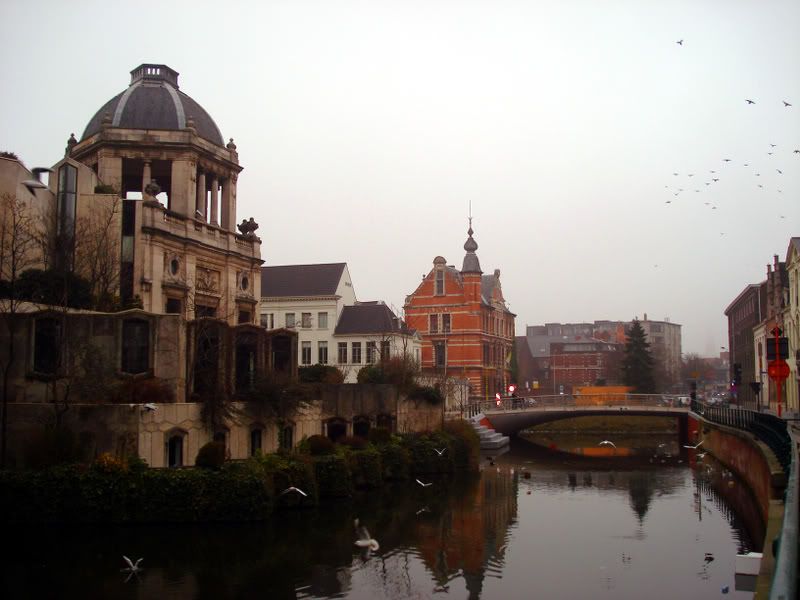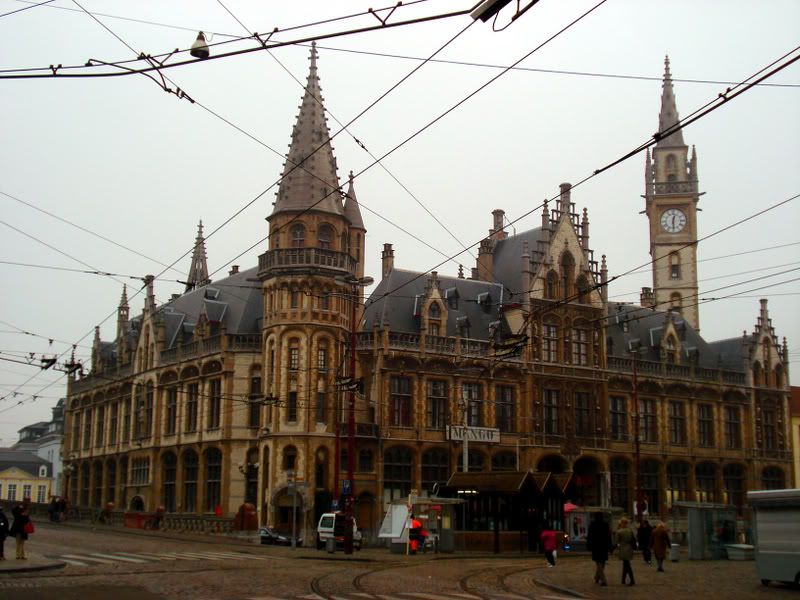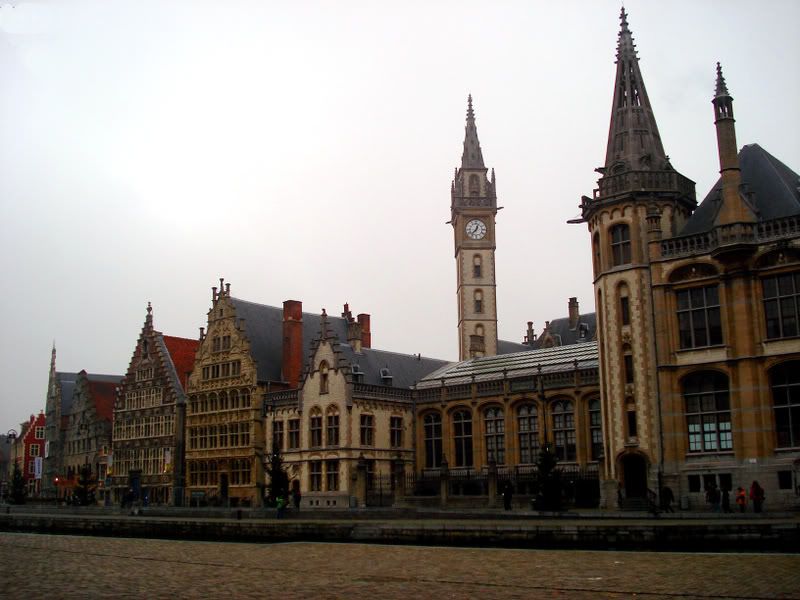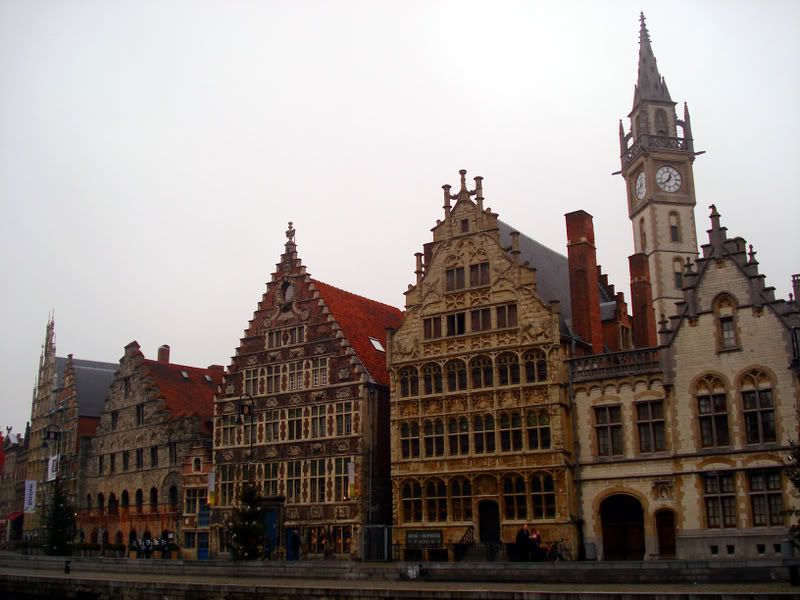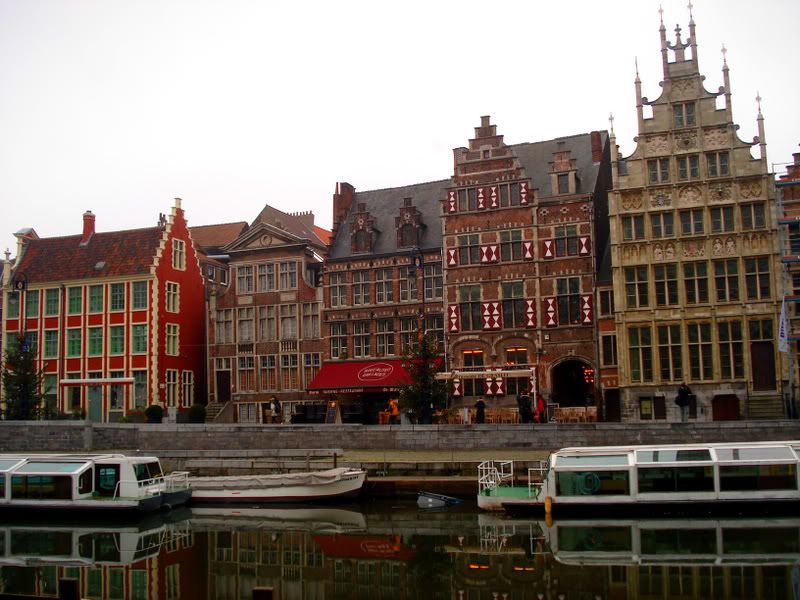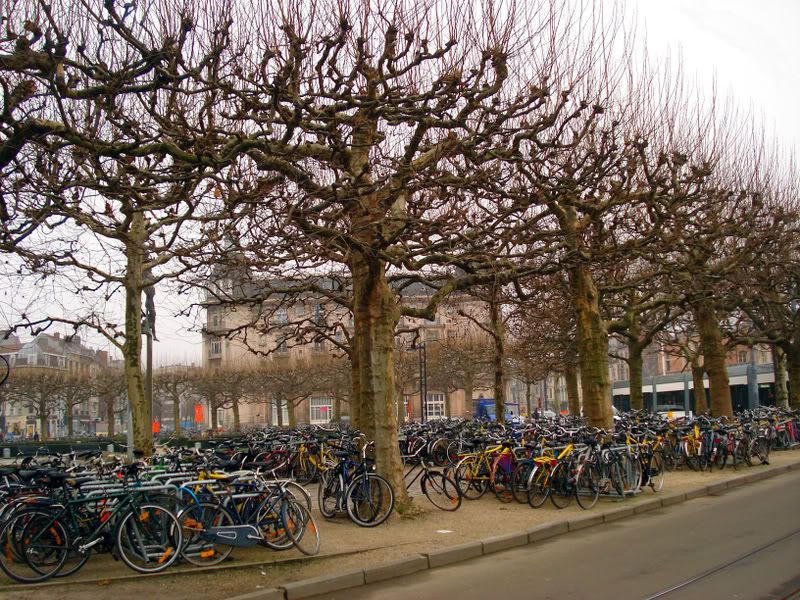 brussels: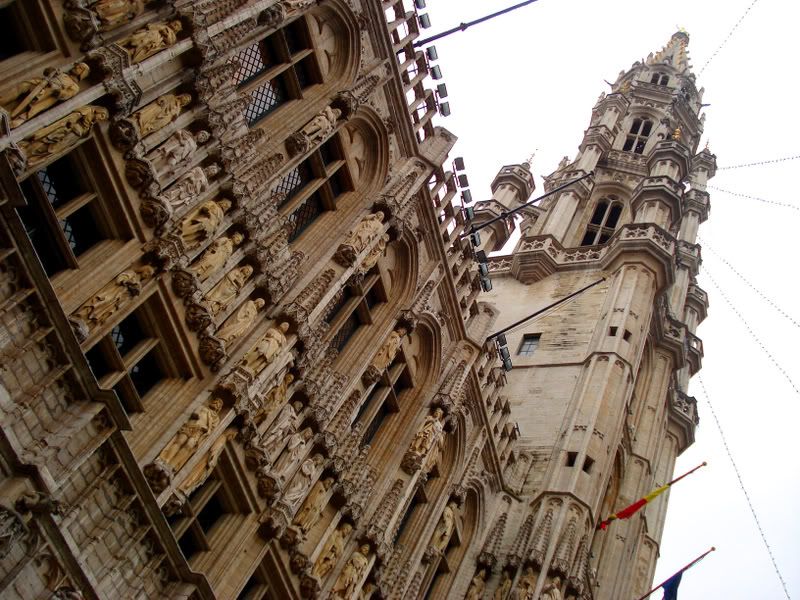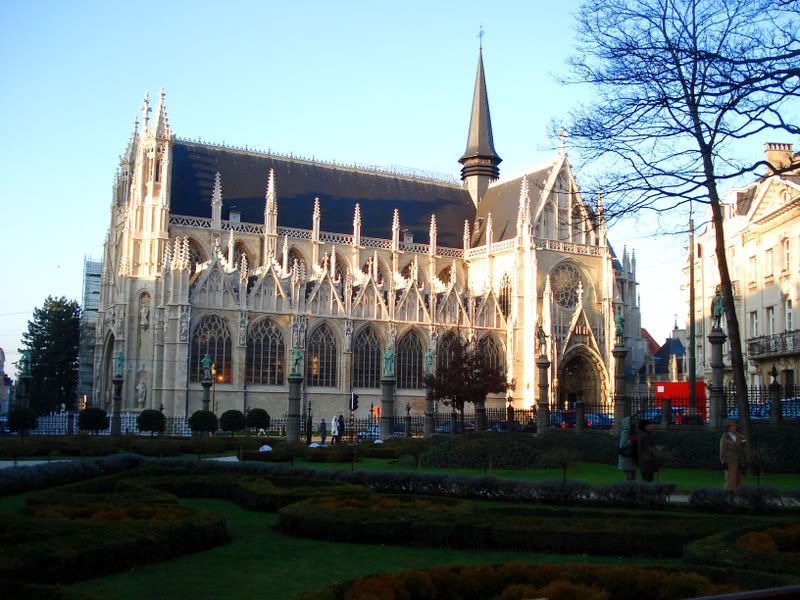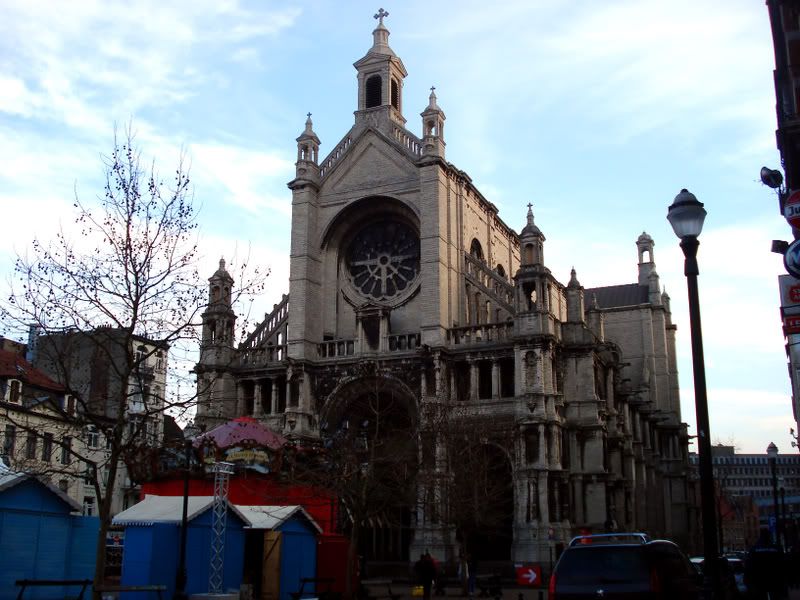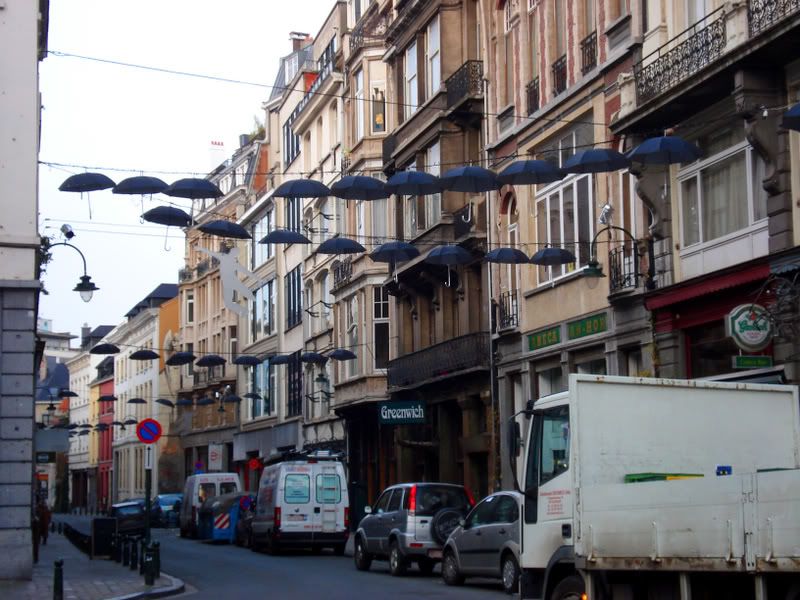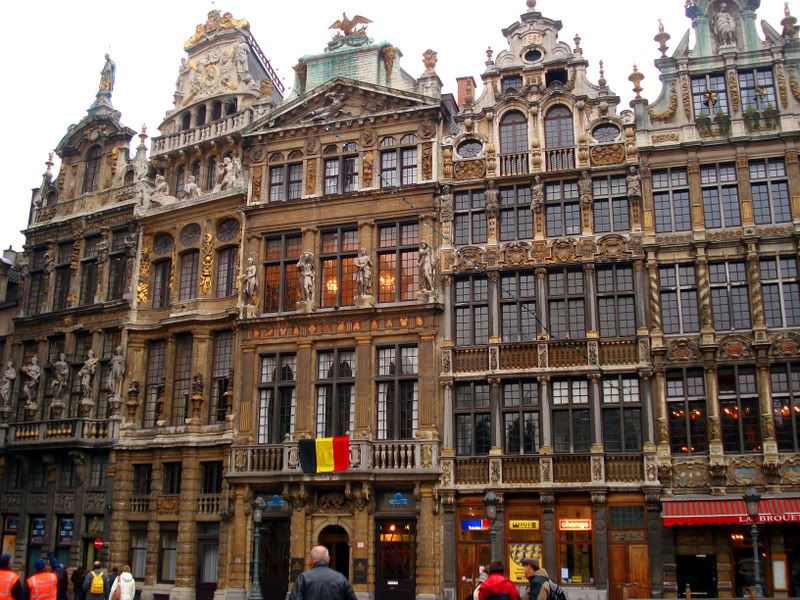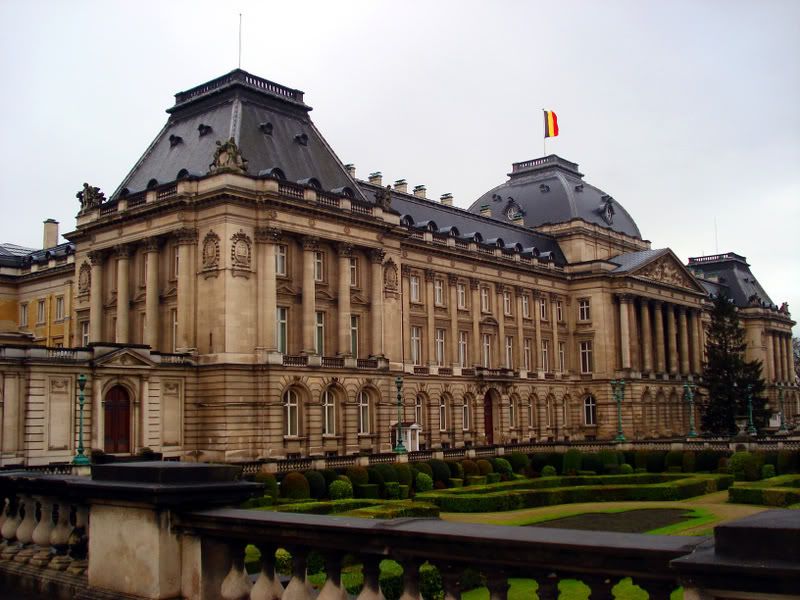 antwerp: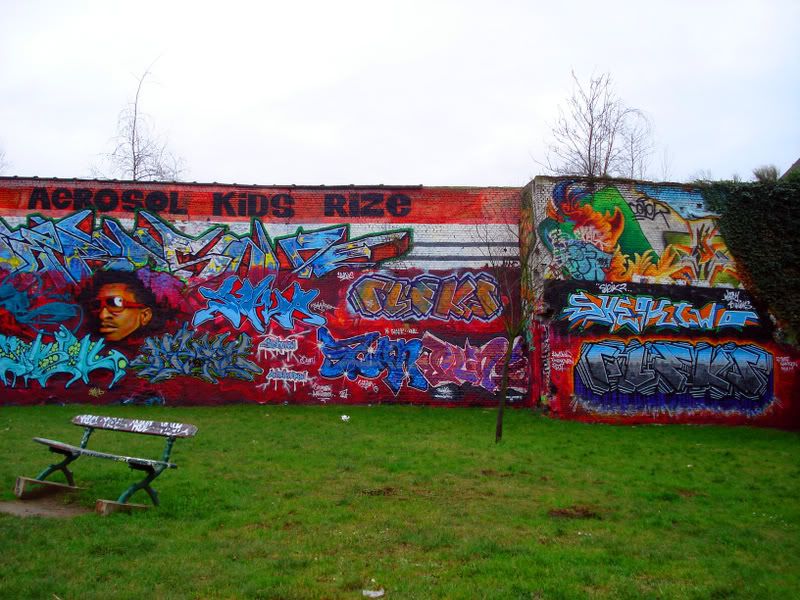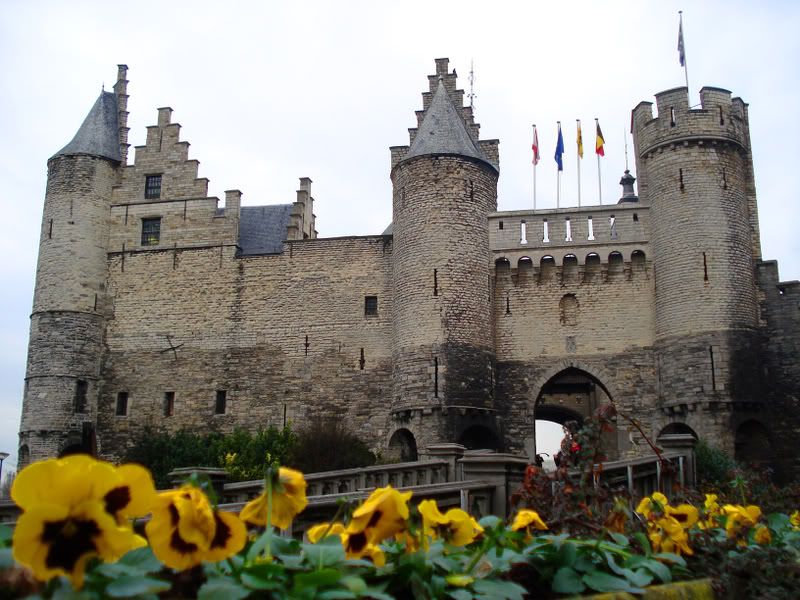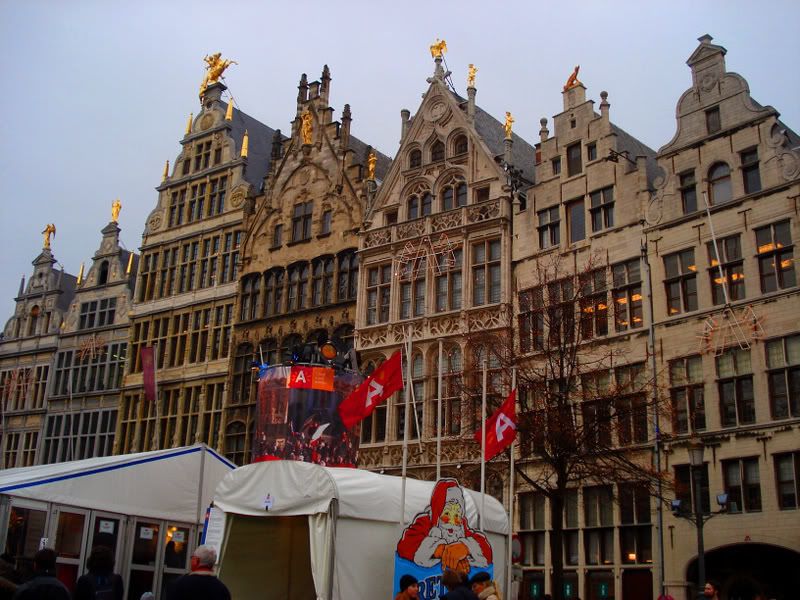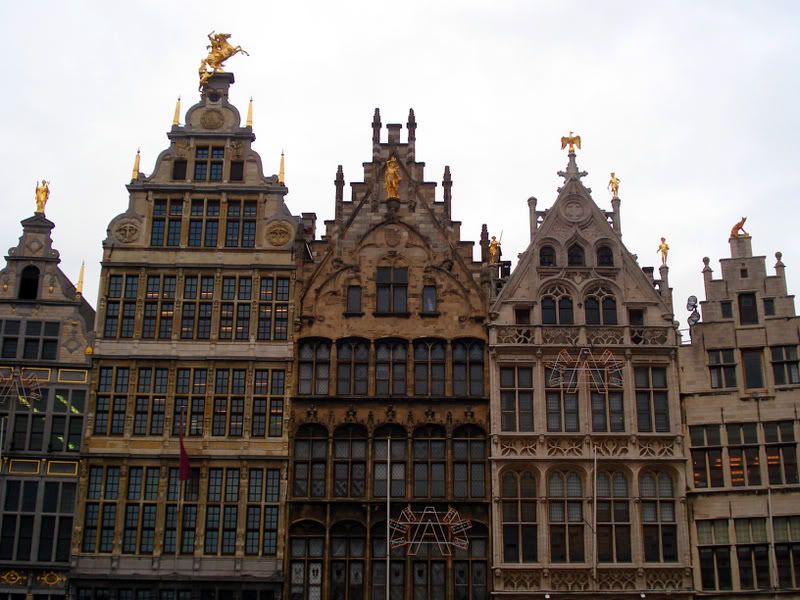 the end :)